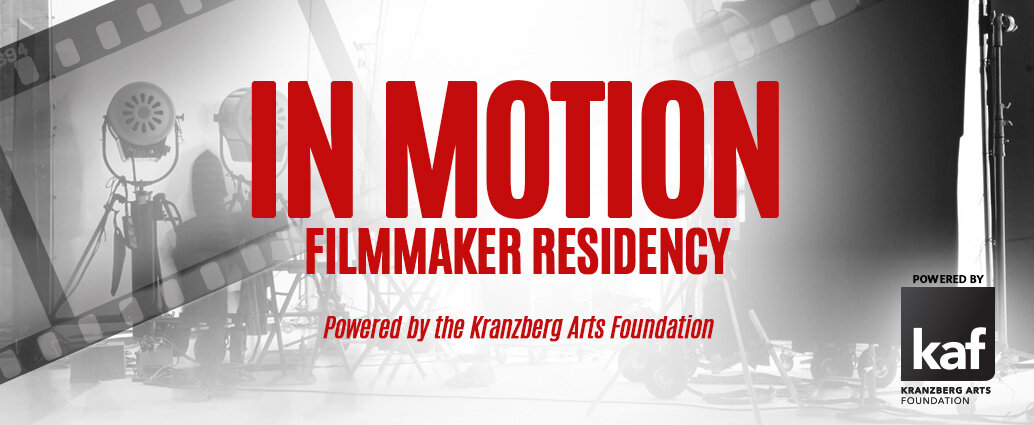 The In Motion Filmmaker Residency powered by the Kranzberg Arts Foundation is an access residency that will assist one filmmaker in advancing their career by providing access to infrastructure and other resources. This is offered by the Kranzberg Arts Foundation, in partnership with the In Motion Filmmaking Conference, and Continuity. It is another way for the Kranzberg Arts Foundation to show their dedication to providing local artists and arts organizations the resources and infrastructure necessary for the arts to thrive in St. Louis.
The Kranzberg Arts Foundation will provide the Resident access to many of the Kranzberg Arts Foundation's vast resources. This will include access to the office space needed to write and develop their projects, various locations to shoot their projects, limited marketing support, and state of the art venues to screen their projects for one year. However, this is not for someone seeking training, but rather someone in need of the infrastructure to make their projects happen.
The submissions will be reviewed and judged by a select committee formed for this purpose only (click here for a list of judges). One winner will be announced after the pitch competition and posted on the In Motion Conference website.
Everyone who purchased a ticket to attend the conference will be eligible to apply for this amazing opportunity through the In Motion Conference website (link below). The deadline for submitting applications is 10/27/2019 @ 11:59PM.