It's A no brainer with all these perks!
You can focus on filmmaking and content creating with about 200 others who share your interest.
Learn from experienced professionals who have proven themselves in various areas of filmmaking and content creating.
As a ticket purchaser, you can apply for the opportunity to advance your career by gaining access to many of the Kranzberg Arts Foundation's vast resources for one year. This will include access to the office space needed to write and develop your projects, various locations to shoot your projects, limited marketing support, and state of the art venues to screen your projects for one year. You must purchase a ticket to be eligible to apply.
Take advantage of the $100 cash credit given by Hurlbut Academy to every ticket holder. You can apply it towards any professional film course on their premier online platform lead by award-winning blockbuster cinematographer, Shane Hurlbut ASC.
BorrowLenses.com is offering every conference ticket holder a 15% off online gear and camera rentals.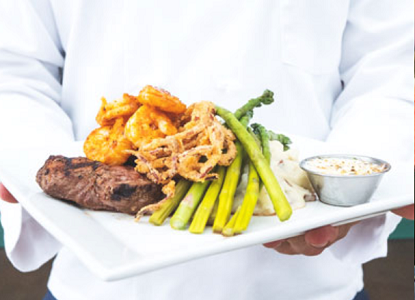 VIP Conference Ticket with Dinner Consultation!
Purchase one of the 5 VIP Conference Tickets that include a private dinner with one panelists and a member of our committee. It's a great way to get a nice perk while supporting Continuity!
The Panelist are Brittney Butler, Stephany Tobey (sold), Toby Brooks, Christina Raia, and Markus Burns. Admission to the conference is included with these tickets. Dinner will be at 6PM on Friday Nov. 1st at a restaurant close by (location will be provided to ticket purchasers).
To order a VIP Ticket, click the green Tickets button on the Tickets page and then click the VIP Dinner Consultation drop down (down arrow) to see the available options.
A chance to connect with peers, speakers, panelist, etc. while enjoying the included catered lunch provided by Spiced Just Right!
Another opportunity to connect and socialize with others who share your passion for production. Thanks to Menagerie Model and Talent for sponsoring this! Cash bar.
Future Access to Recorded Breakout Sessions!
View the recordings of all the breakout sessions at your convenience or when you need a review of the subject.
Get Tickets Before They Sell-out!
Invest in your filmmaking and content creating career. This conference is clearly an amazing value. Take advantage of the early bird discounts! Contribute to the local arts community and the great work being done by Continuity!